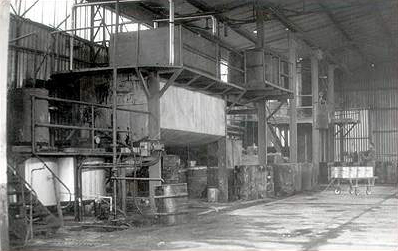 History
  BIM a.d. Sveti Nikole has been established in 1957, when as a part of the mine Bogoslovec the production of bituminous mixtures has started. In 1962 a production of waterproofing membranes, bituminous masses, bitumen emulsions and diluted bitumen has been initiated. Since then the company is acting as an independent organization and marks continues development.

  The new period of its development the company has remarked since 1977, when the completely new plant for producing bituminous waterproofing membranes, supplied by German company Dr.Reiser, has been introduced. At the same time BIM a.d. Sveti Nikole has bought license for producing elastomer waterproofing membrane from Switzerland Company "MEYNADIER" and at that period BIM a.d.Sveti Nikole has been the first producer of elastomer waterproofing membrane with trademark –Bikutop- in former Yugoslavia. That same year, the new plant for the oxidation of bitumens, plant for packing the industrial bitumen in plastic bags, plant for bituminous masses, plant for diluted bitumen, pastes and putties, as well as plant for production of bituminous emulsion have started to work. These new facilities enabled the significantly improvement of the quality of the products and greater opportunities for further development.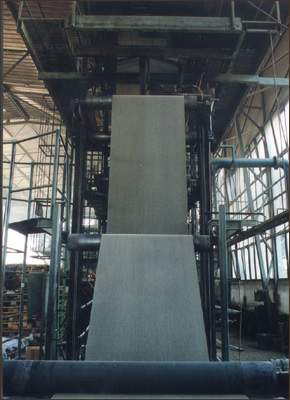 Since 1985, BIM a.d. Sveti Nikole has started producing bitumen shingle, while a significant segment in the development of polymer bitumens has started from 1988 with a production of a greater number of various new products such as: cold bituminous pastes BIMIZOL, polymer putties, bituminous mass for joints, Bikumasa-M and many other products.

  In civil engineering BIM a.d. Sveti Nikole has given a special contribution to building of roads with the production of polymer modified bitumen (PmB) for roads which has been produced since 1998. In that period BIM a.d. Sveti Nikole was among the first producers of PmB in the Balkans.

  In 2011, the replacement of the heating elements in the thermal station has been performed by the German Company Weishaupt.

  Guided by the idea that we should continuously modernize and enhance our production, for which the evidence is the constant increase in the range of production, in 2013 a reconstruction and modernization of the existing plant for production of bituminous waterproofing membranes and PmB has been completed. The Reconstruction and modernization has been made by the Italian Company Boato, and at the same time an equipment for production of another types of PmB for roads, such as Elvaloy, has been mounted.